Additional Designs and Details Released For Renovation: New Jersey Motorsports Park's Classic Thunderbolt Circuit
New Jersey Motorsports Park (NJMP) announced in October that their classic Thunderbolt road course will be repaved, including the creation of interesting and exciting new course configurations.
The original announcement, available here, has been met with great interest and positive feedback.
"When you make an announcement of this size – a multi-million-dollar investment that both preserves and adds to our Thunderbolt racetrack – you are definitely anxious to hear and read how it is received in the motorsports community," commented Brad Scott, President, and Chief Operating Officer at NJMP.  "I am thrilled with the support and enthusiasm people have for our project.  It reinforces our direction and decisions."
Additional details and designs are now available to share.
The project will begin the second week of October 2023, starting with the milling and paving itself to complete that in the first few weeks, allowing for the longest possible cure time before being put into use.  Then the focus will turn to work on the curbing throughout the circuit, as well as the changes and enhancements to the areas surrounding the track described below.  The entire project will be completed by the beginning of February 2024 with first rentals starting in March 2024.
"The new course configurations got a lot of attention and fun, positive feedback," shared Scott.  "We've been working with our partners at Technical Track Design to refine the designs and details."
The most significant changes and additions for the new Thunderbolt are in the area of Turn 7 through Turn 11.  Two new layouts will be created alongside the original complex – the Paperclip, and The 90 – along with a new gravel pit and the expanded runoff, guardrail relocation, layered tire bundles, and mobile tire bundles required for the new course configurations.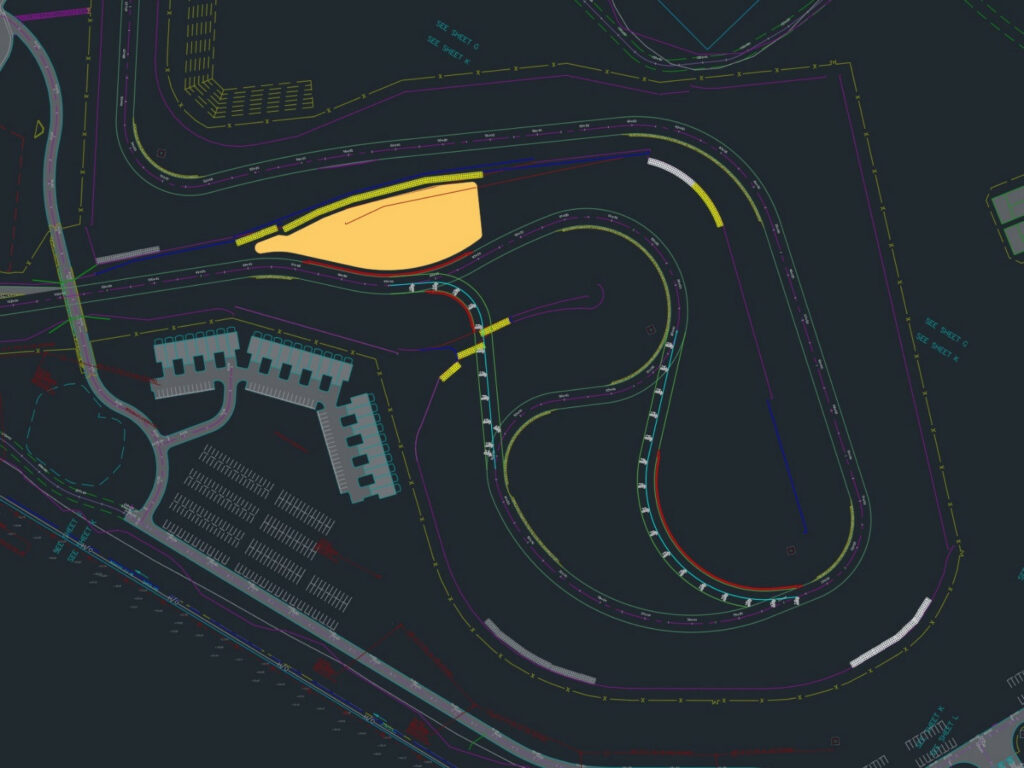 Additionally, Thunderbolt will see changes in the Turn 1 area for greater runoff and safety.  The guardrail will be moved back, with more asphalt and gravel runoff, additional tire bundles, and the inside curbing relocated to the right to widen the turn and provide more racing room.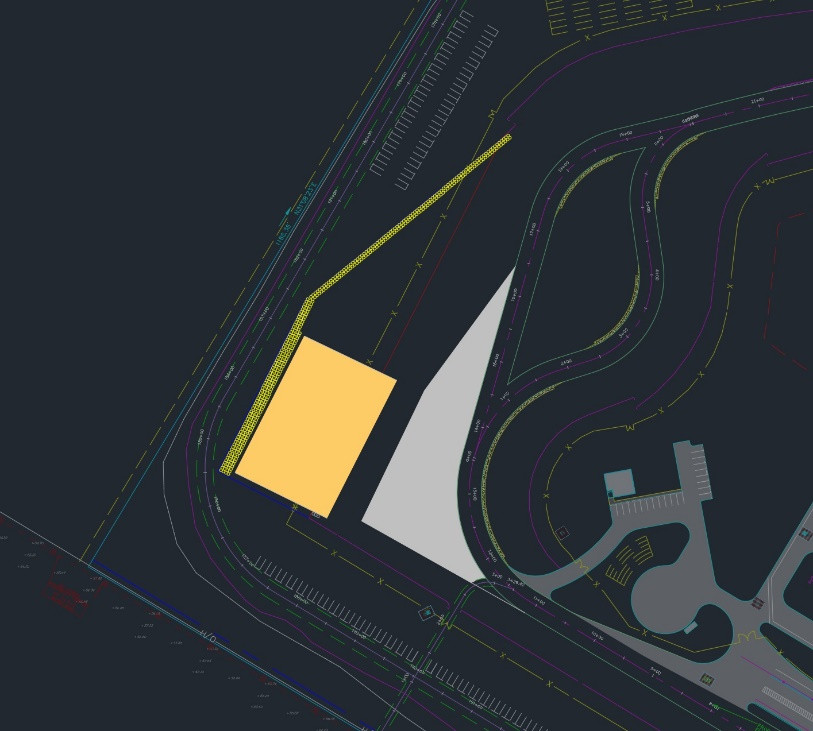 The Thunderbolt Classic and Classic with Chicane laps will remain at 2.25 miles.  The Paperclip option sits at 2.15 miles, and The 90 at 2.1 miles.  Relative to the Classic, the Paperclip is expected to be about 4 seconds/lap quicker, and The 90 another 4 seconds/lap quicker based on simulations using an FIA GT3 specification car in the model.  The chicane adds 2 seconds/lap to any of the available options.
"Once this project is completed, it will be exciting to see how the different layouts are used," Scott concluded.  What do the riders in our Riders Club like the most, what do the drivers in our Drivers Club prefer, which course options our renters, race organizations, and schools choose – the 2024 season will look like none before!"